Growing Up Garage Hat II
October 7, 2021
WTD – Ford E-Series Class C RV 6'' Suspension Lift Kit King Shocks "Off Grid"
October 7, 2021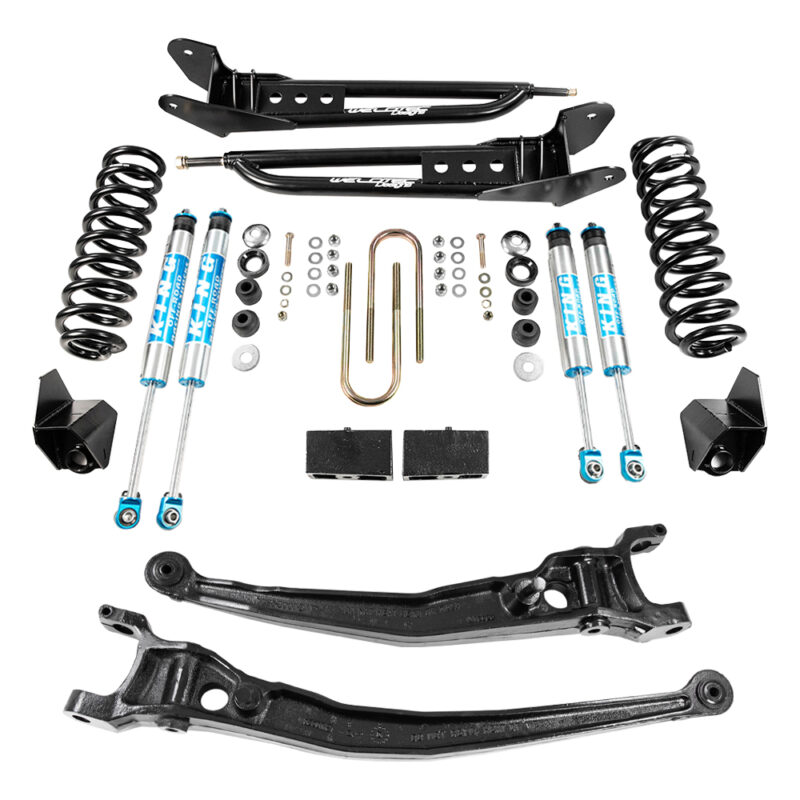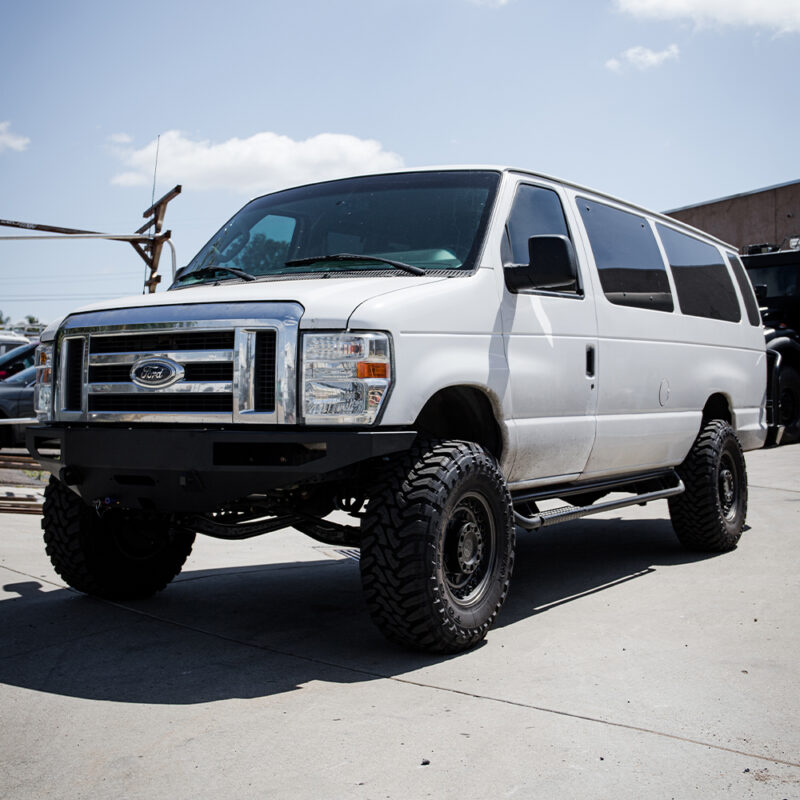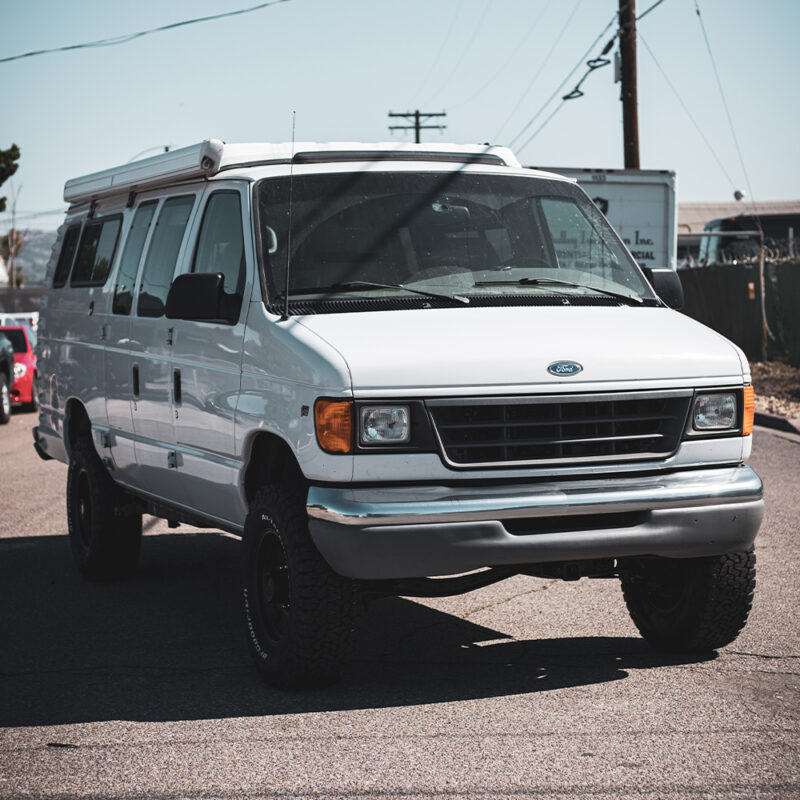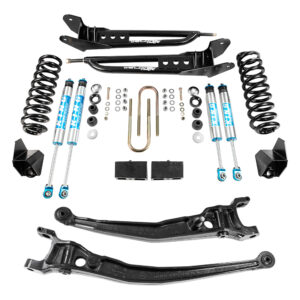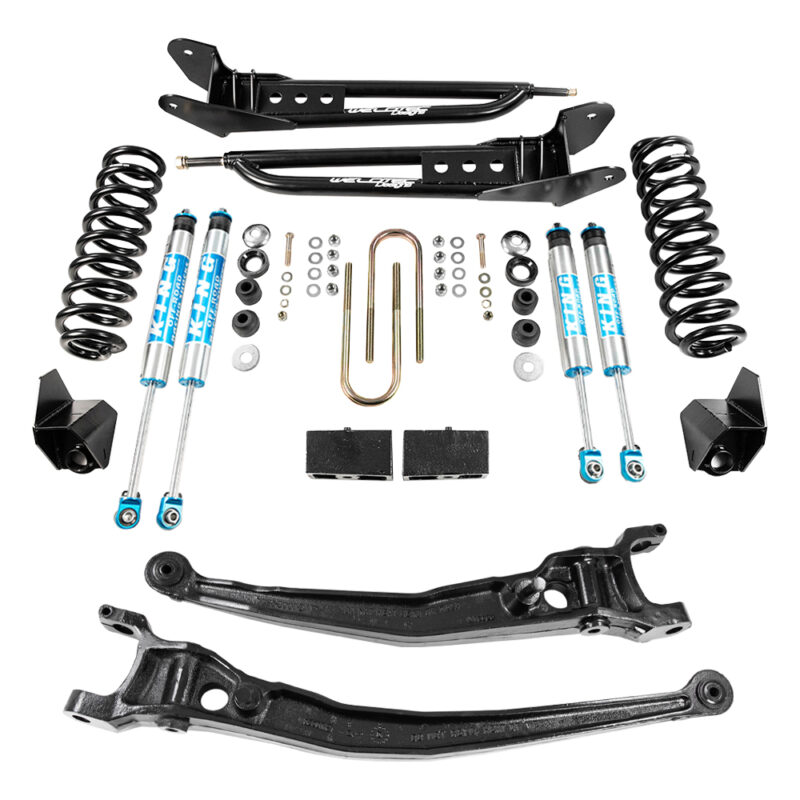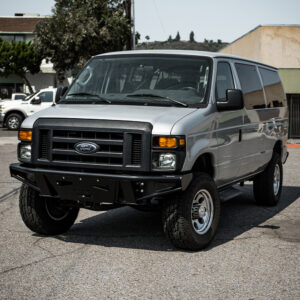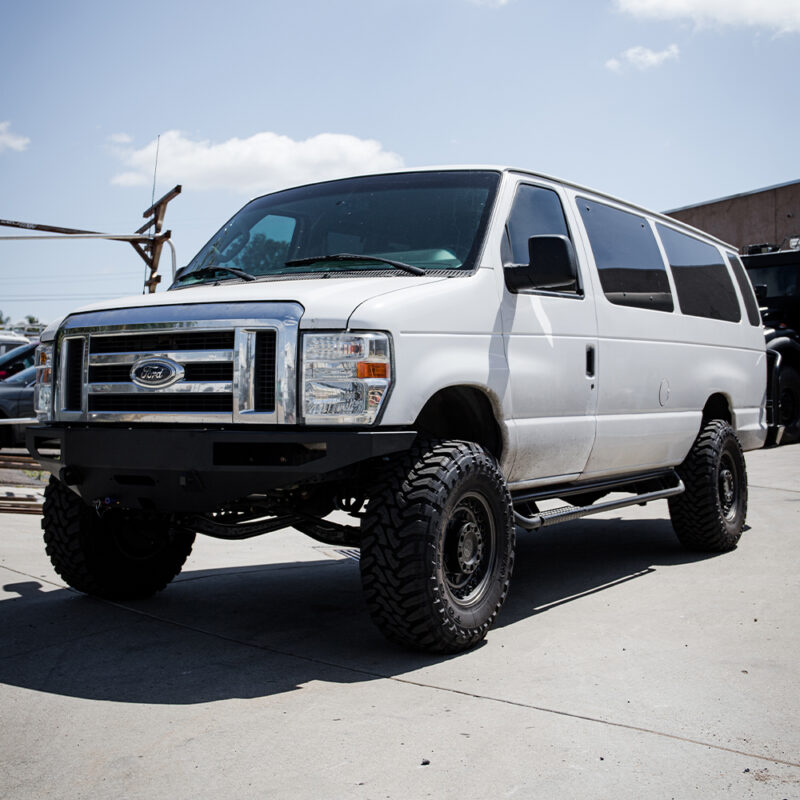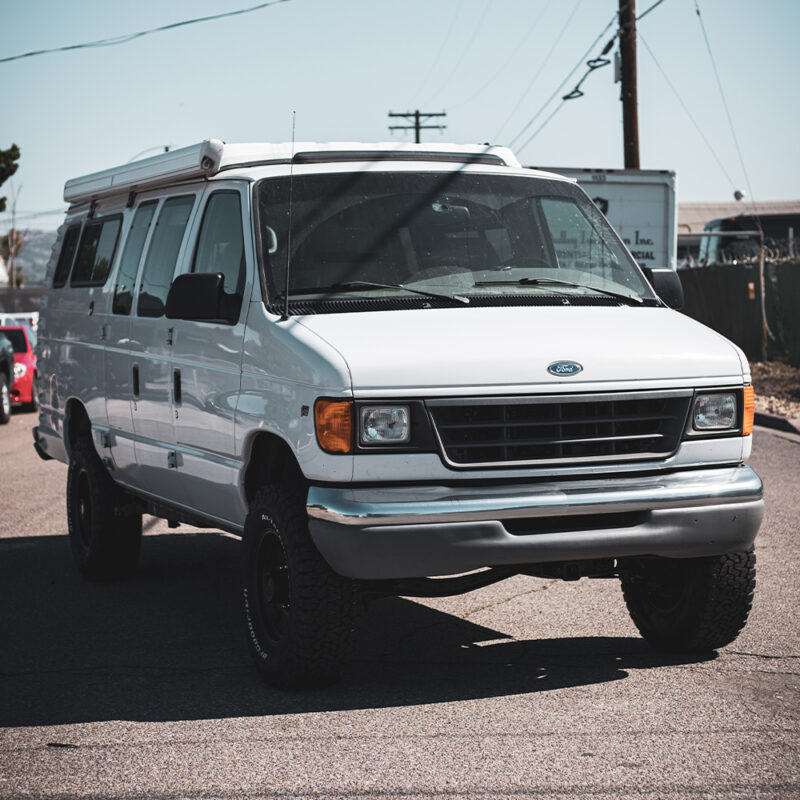 WTD – Ford E-Series 5'' Suspension Lift Kit "Baja Grocery Getter" King Shocks
$3,400.00
-

Available on backorder
WTD – CUSTOM EXTENDED RADIUS ARMS – QTY 2
WTD – RADIUS ARM BRACKETS WELD ON – QTY 2
MOOG RADIUS ARM PIVOT BUSHINGS / SHOCK HARDWARE
SKYJACKER LIFT COILS – QTY 2
MODIFIED IBEAMS WITH MOOG PIVOT BUSHINGS
FORD E-SERIES UBOLTS – QTY 2
3.5″ BLOCKS – QTY 2
WTD CUSTOM VALVED 2.0 KING SHOCK – QTY 4
Are you looking to improve overall driving performance and run bigger tires?
The Baja Grocery Getter Kit uses a combination of key components to give you the best van suspension available.  For starters, we use a larger lift coil with a higher spring rate to give you a better ride and more wheel travel.  To assist with the additional wheel travel, we added a longer Fox Shock to control high and low speed driving.  Our extended radius arms move the front wheels forward while reducing caster change as the wheels move up and down.  Our modified I-beams correct the camber by adding the lift coil with no need for drop brackets while not upsetting the RSC (ride stability control).  Utilizing all of these components together allows you to run a 33″ tire with the option to run a 35″ (cutting required).
The rear Fox Shocks help reduce bounce and sway while improving other factory know issues, while the 3.5″ blocks give you the clearance you need to clear your new larger tires.  Whether you're on the street or in the dirt, the Baja Grocery Getter kit for your Ford E-Series will drive and ride completely different!
***PLEASE READ CAREFULLY***
THERE IS AN ADDITIONAL $500 CORE CHARGE FEE ON ALL KITS THAT ARE SHIPPED/PICKED UP. This cost is not included in the price of the kit. You will be contacted after your online purchase to pay this core charge. The $500 is 100% refundable once we receive your old I-Beams back within 30 days. If an extension is needed please let us know. Customer is responsible for shipping costs associated with returning the I-Beam cores.
***IF YOUR VAN IS NOT STOCK, WE WILL NEED THE WEIGHT OF YOUR REAR AXLE IN ORDER TO BUILD THE LEAF SPRINGS. ADDITIONAL COSTS MAY APPLY***
| LIFT | WHEEL TRAVEL | WHEEL SIZE | LUG PATTERN | BACKSPACING | OFFSET | BORE | TIRE SIZE |
| --- | --- | --- | --- | --- | --- | --- | --- |
| 5" FRONT | 3.5" REAR | 10'' FRONT | 6'' REAR | 17X8.5, 17X9 | 8X6.5 | 4.75 | 0MM THROUGH -18MM | 131 | 33'' | 35'' |
$1300 – BLOCKS
$190 ALIGNMENT
| YEAR | MAKE | MODEL |
| --- | --- | --- |
| 1992-2007 | 2008-CURRENT | FORD E-SERIES | E-150 | E-250 | E-350 2WD |
Baja Grocery Getter Instructions
BGG-Instructions
Only logged in customers who have purchased this product may leave a review.