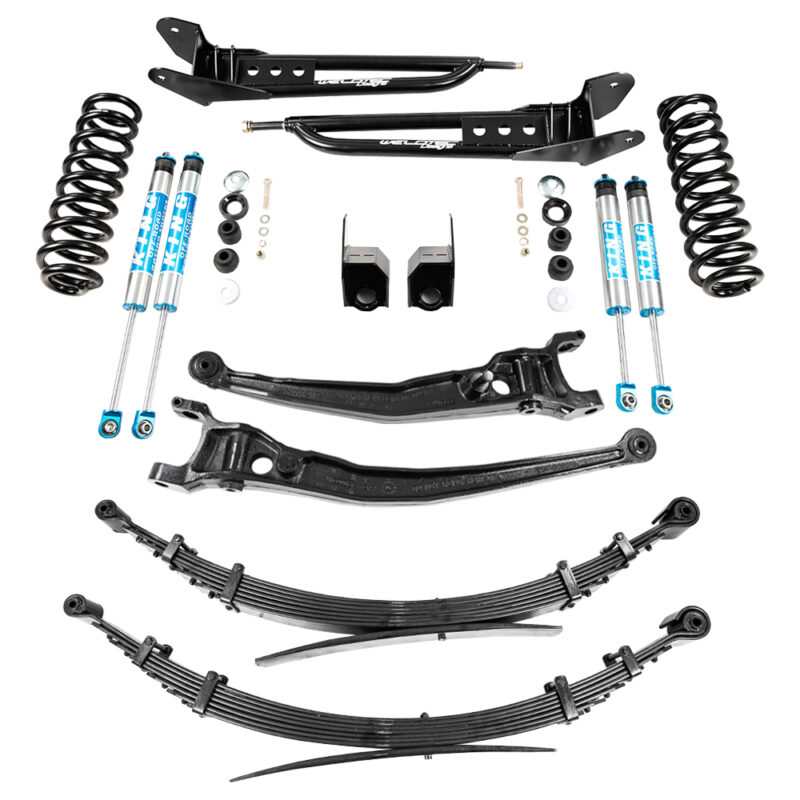 WTD – Ford E-Series 5'' Suspension Lift Kit "Baja Grocery Getter Complete Performance Package" King Shocks
October 7, 2021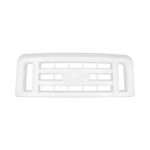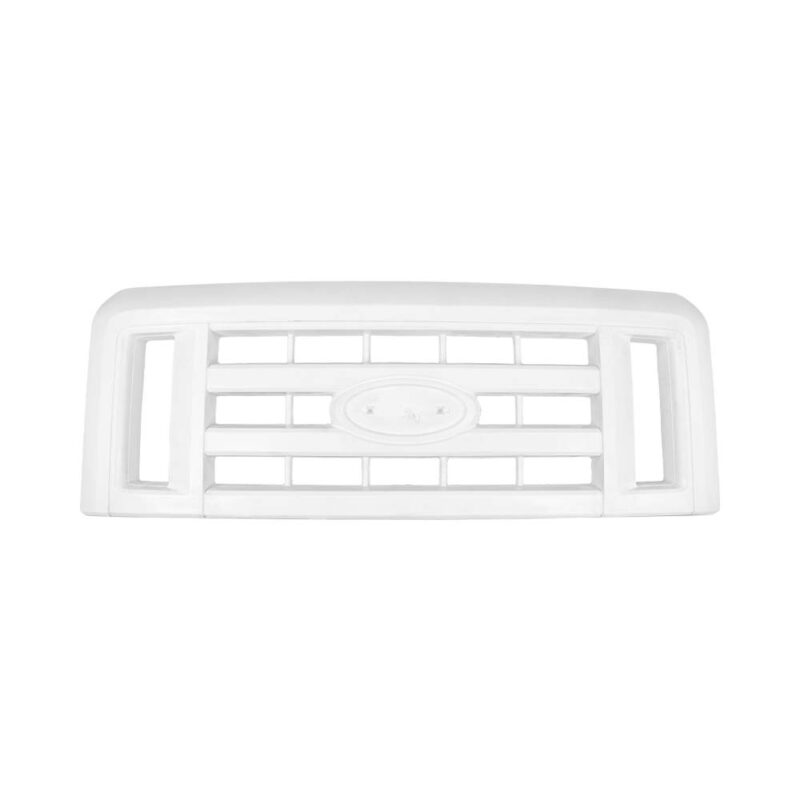 WTD – Ford E-Series Fiberglass Grill
October 7, 2021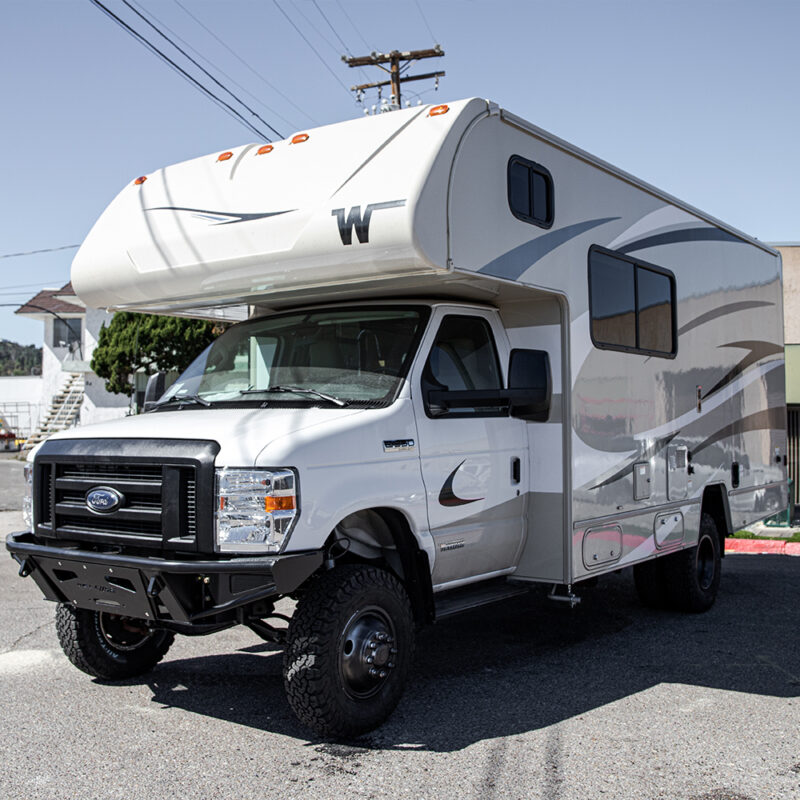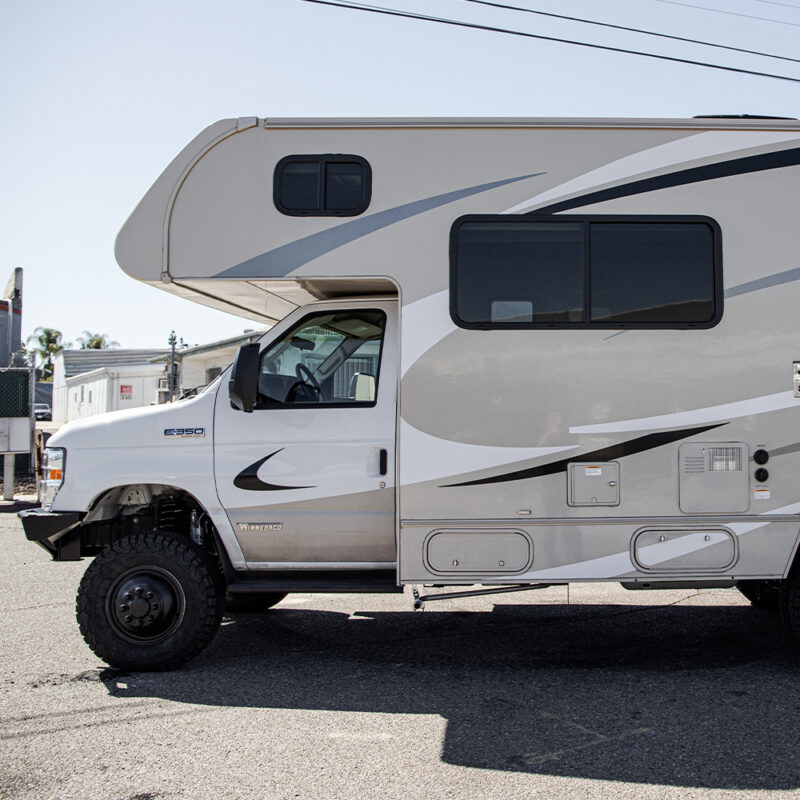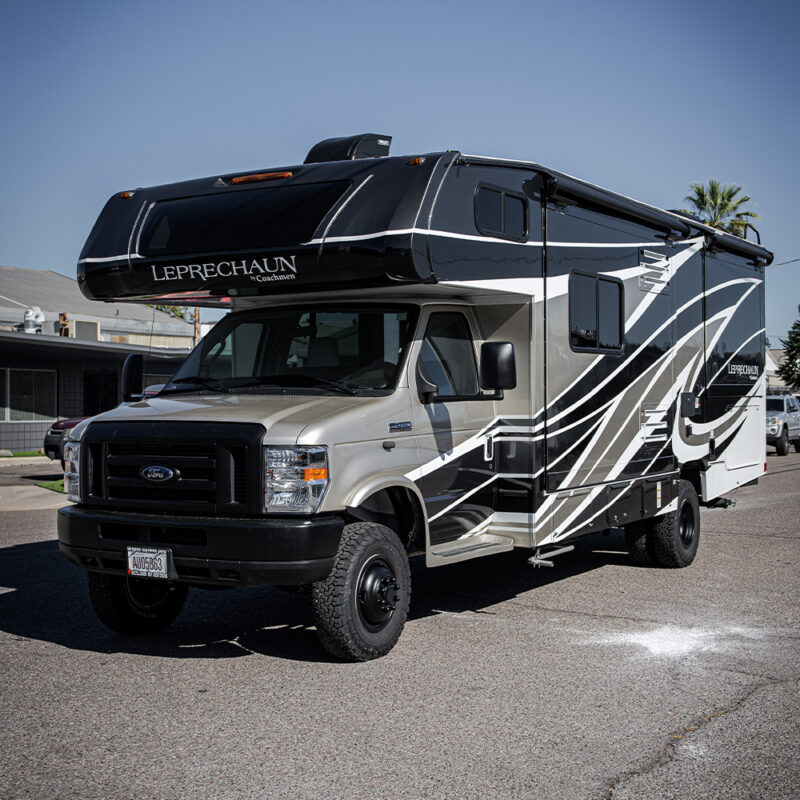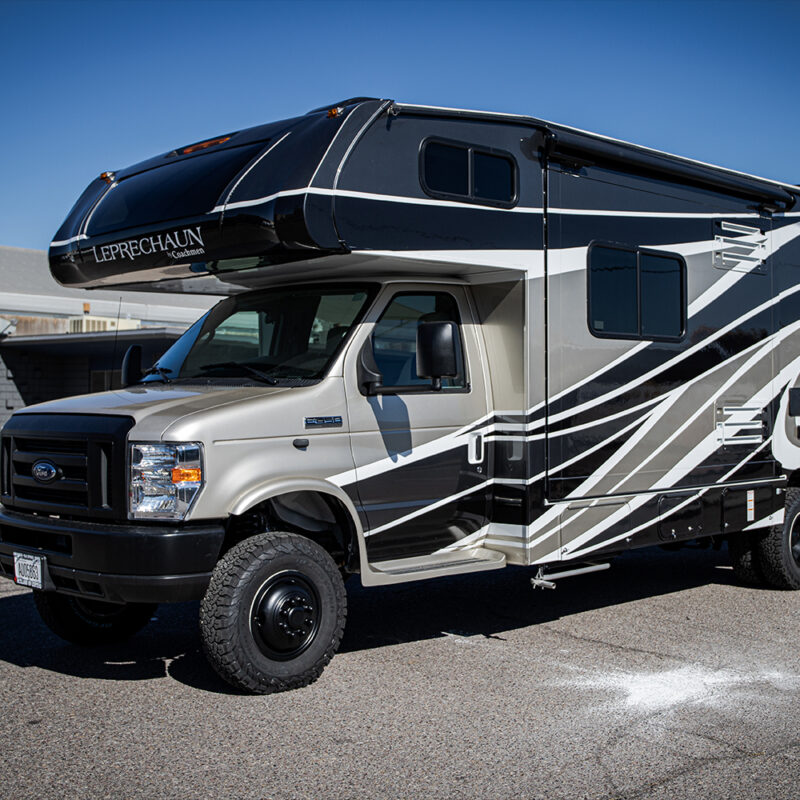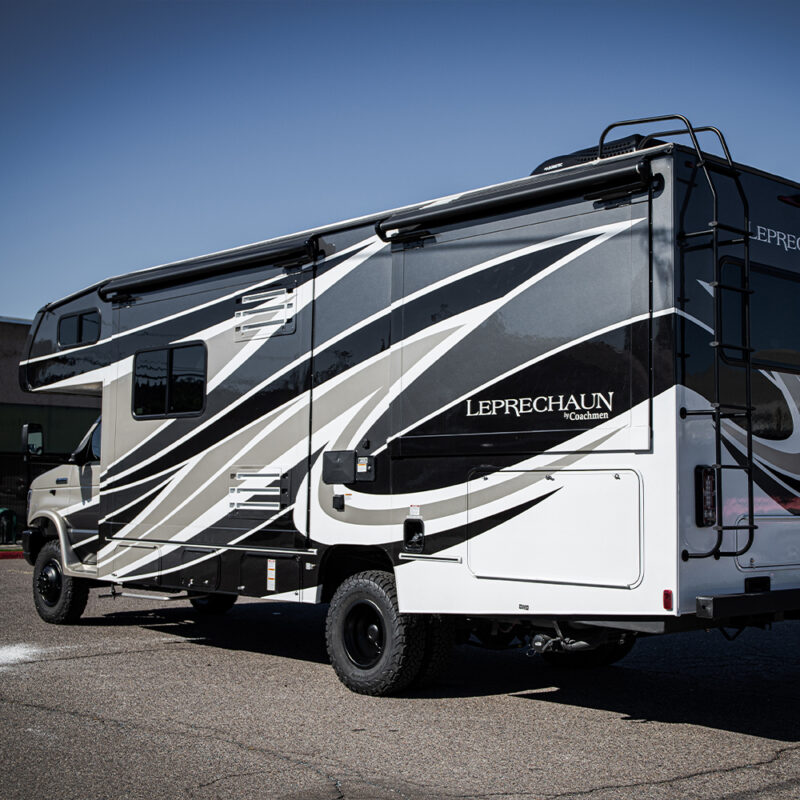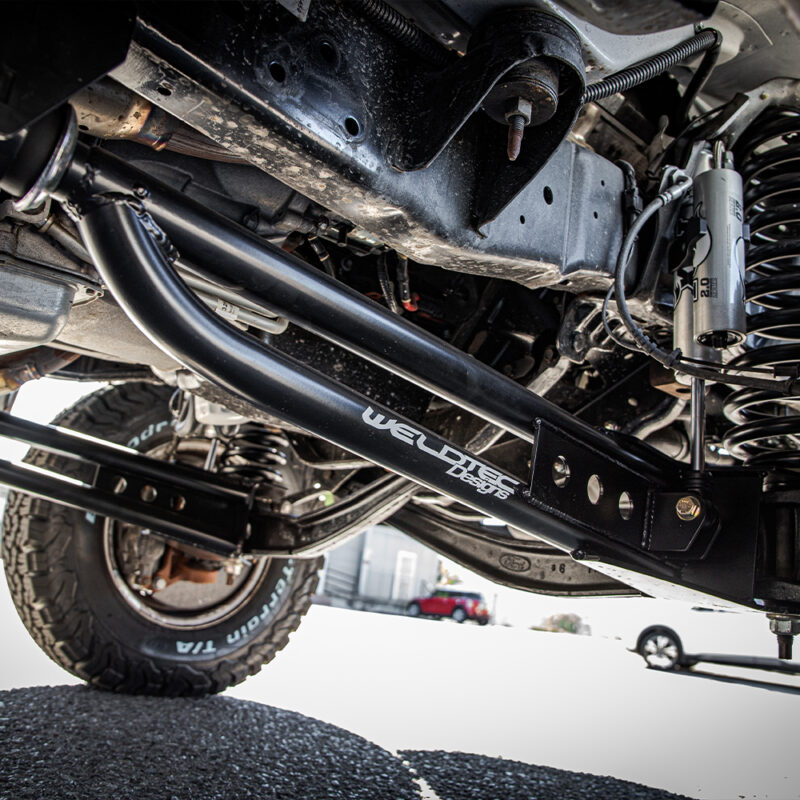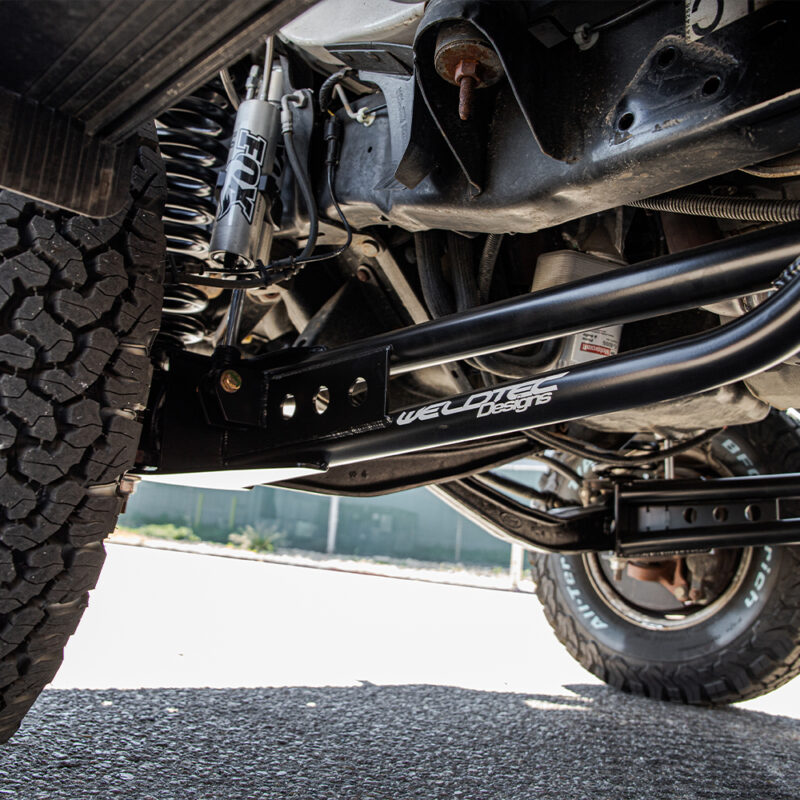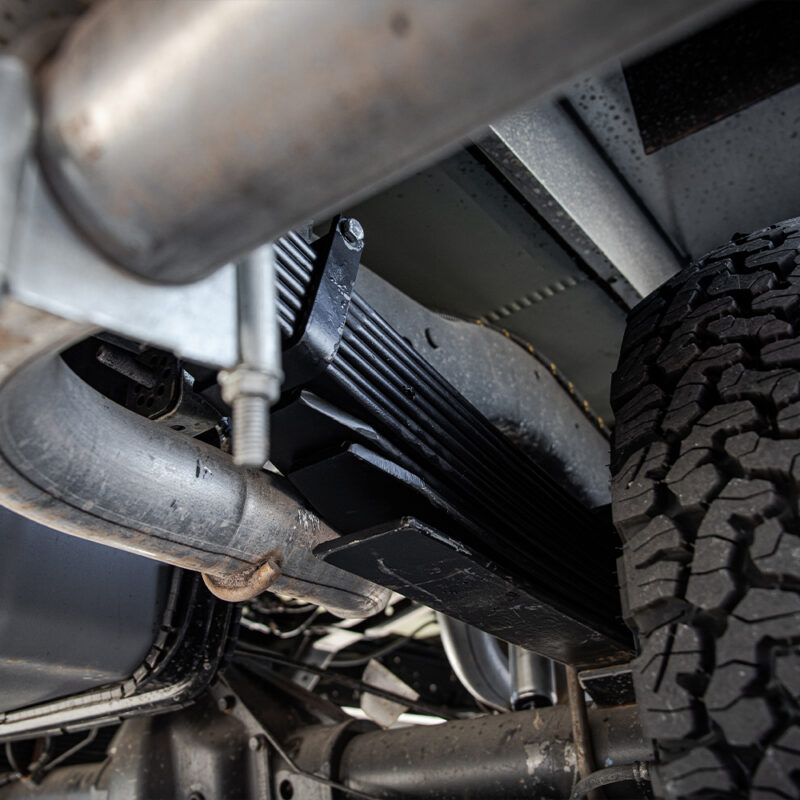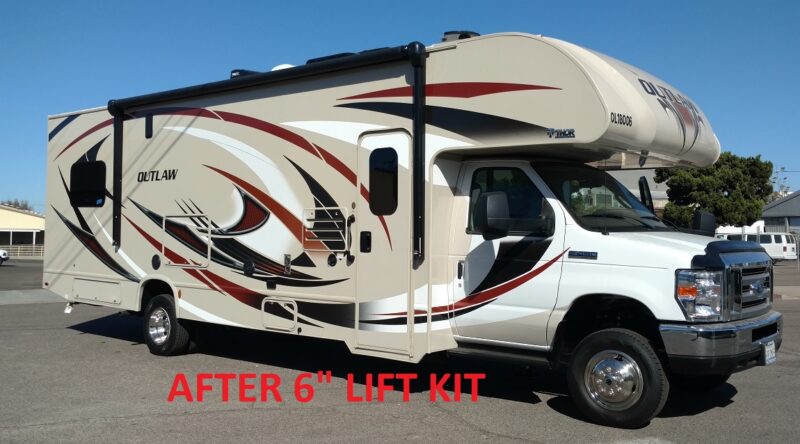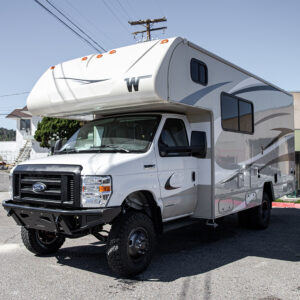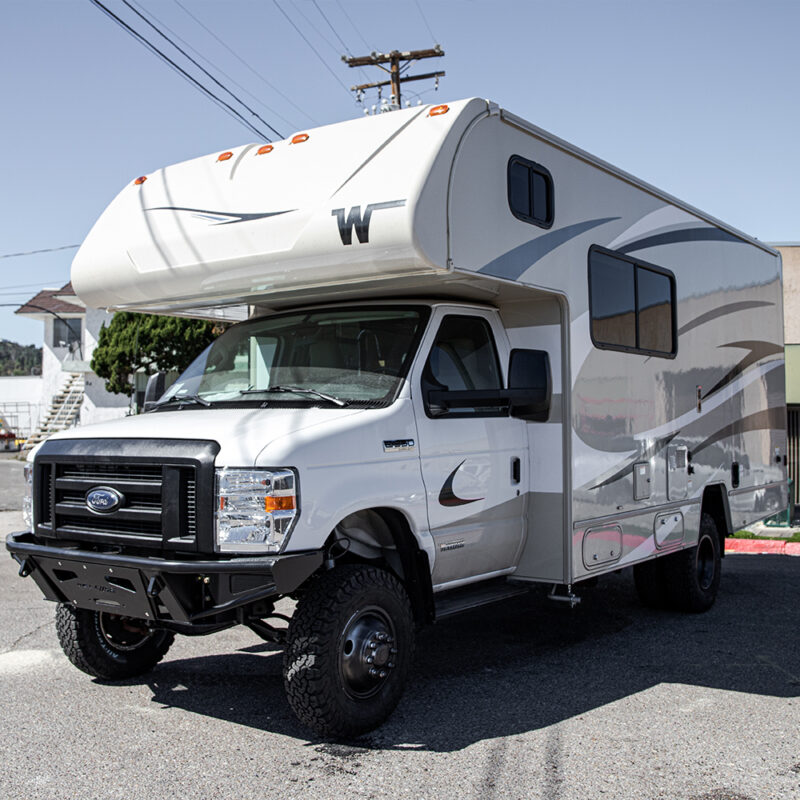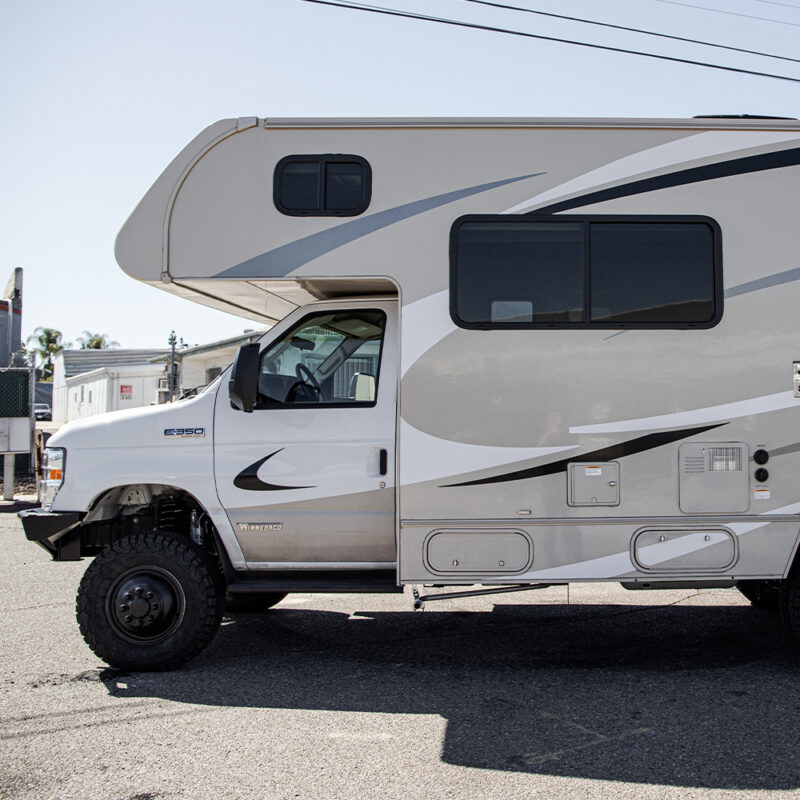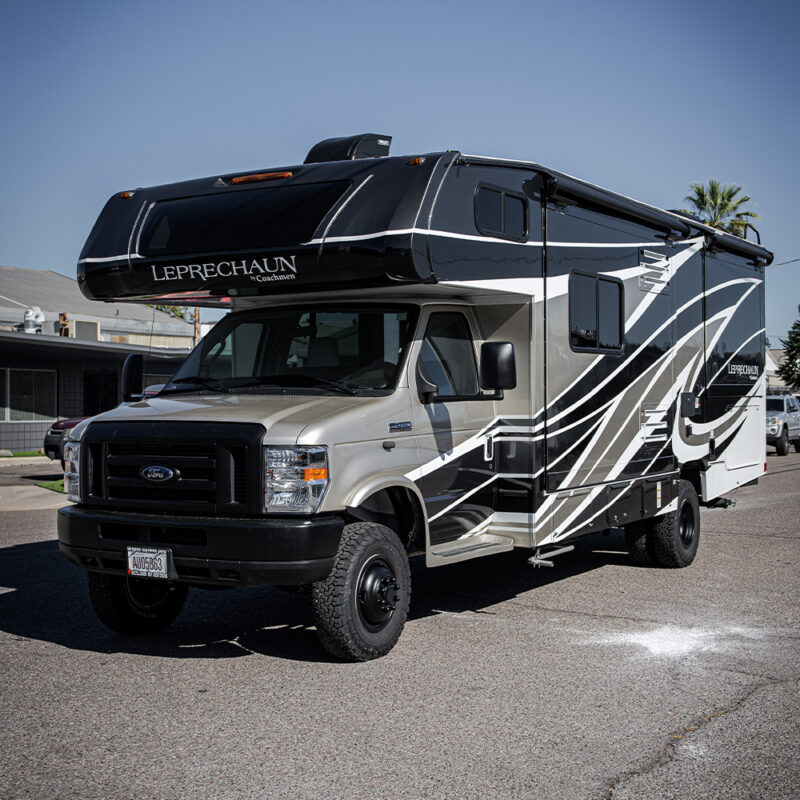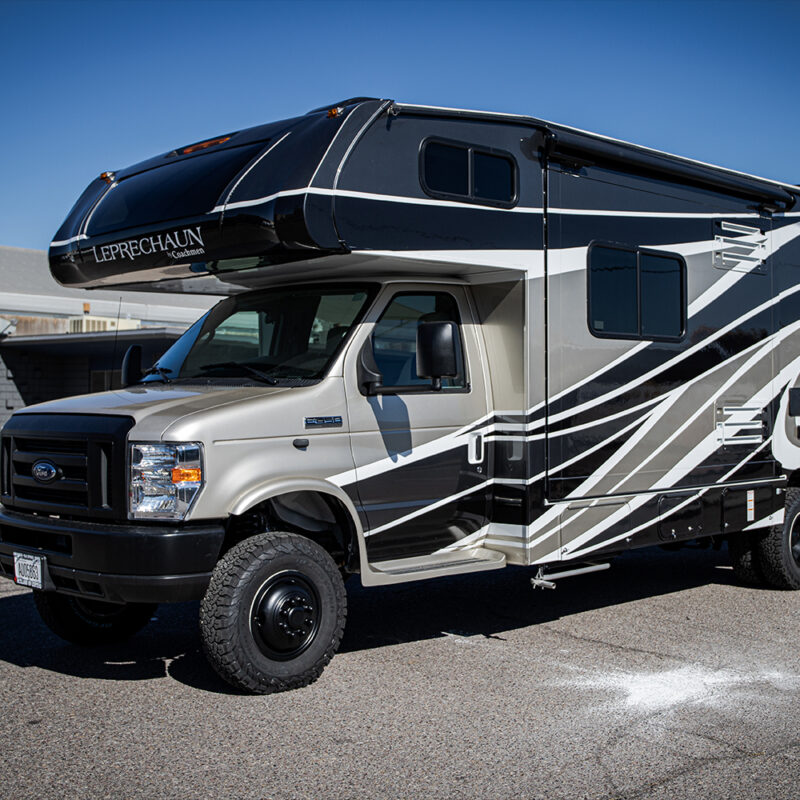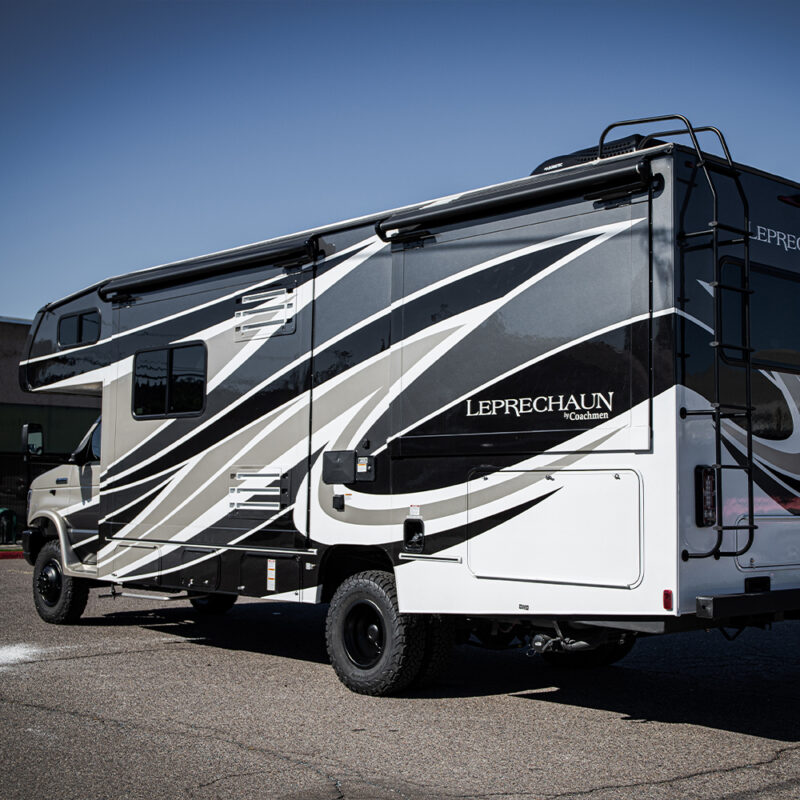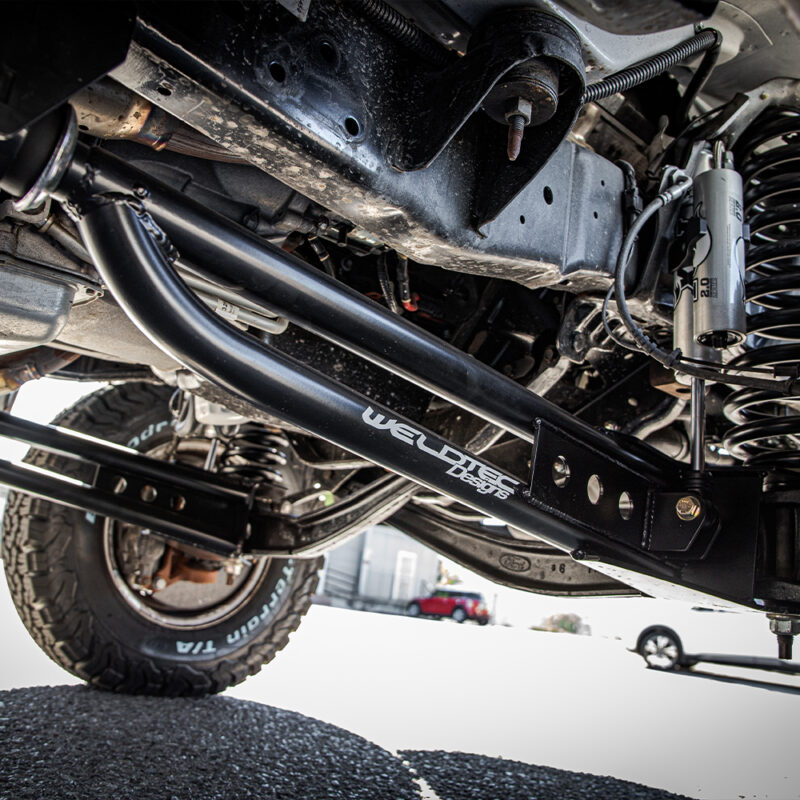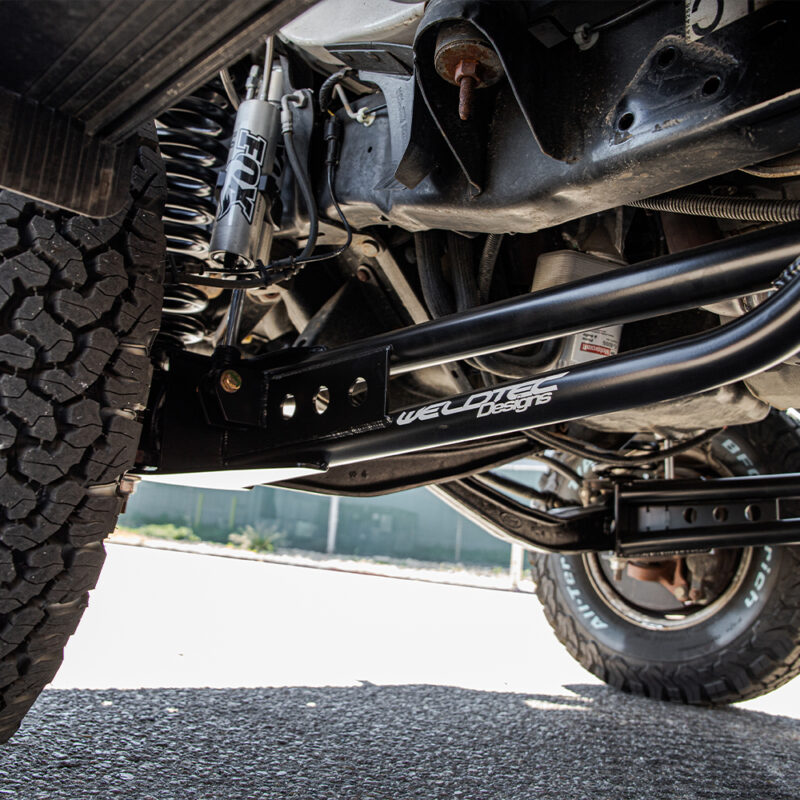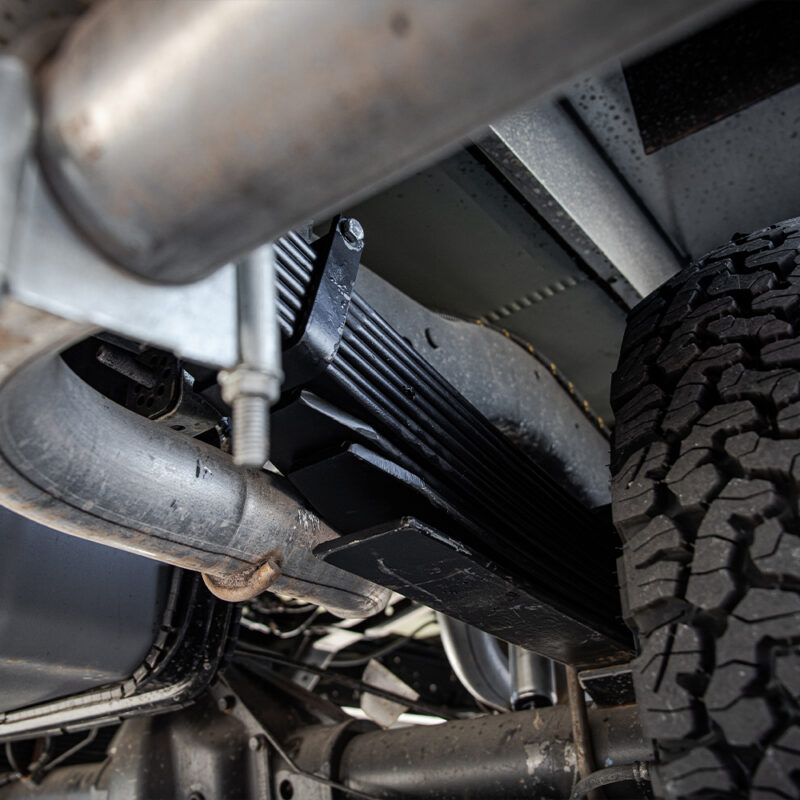 WTD – CUSTOM EXTENDED RADIUS ARMS – QTY 2
WTD – RADIUS ARM BRACKETS WELD ON – QTY 2
MOOG RADIUS ARM PIVOT BUSHINGS – QTY 2
LIFT COILS – QTY 2
SWAY BAR DROP DOWN BRACKETS, HARDWARE INCLUDED – QTY 2
MODIFIED IBEAMS WITH MOOG PIVOT BUSHINGS – QTY 2
KING PERFORMANCE SERIES 2.0 SMOOTH BODY IFP SHOCK – QTY 4
CUSTOM PROGRESSIVE LEAF SPRINGS REAR (PRICE MAY VARY DEPENDING ON WEIGHT OF RV) – QTY 2
FORD E-SERIES UBOLTS – QTY 2
We've taken our performance E-Series Kits to the next level with the WTD – Ford E-Series 6'' Class C RV Suspension Lift Kit. Whether you're looking to gain more ground clearance to get to your favorite camp spot with ease, or you just want to make your coach look sweet, this is the kit for you.
Our Ford E-Series 6'' Class C RV Suspension Lift Kit is based on the same concept as our 6'' "Baja Grocery Getter" suspension kit. Equipped with our custom valved King Shocks and progressive rear leaf springs, which are custom tailored to the weight of your RV, this kit is guaranteed to ride like a dream. By using modified I-Beams on all our kits, the RSC control won't be upset in newer model coaches. The WTD – Ford E-Series Class C RV 6'' Suspension Lift Kit is a perfect addition to your coach, while keeping it 2WD.
***PLEASE READ CAREFULLY***
Your RV MUST be weighed in order for us to build the correct leaf pack. When you order the kit we will ask you for total weight and rear axle weight. WE DO NOT WANT THE WEIGHTS OFF THE STICKER IN THE DOOR as they are often incorrect. We prefer you to go to a DMV weigh station/CAT Scale
You will be asked to look under your current stock leaf pack and take pictures as well. We have encountered RVs with 2-3" blocks already added (from manufacturer or previous owner) to help the rear end get off the ground. This is essential, as it will change how much height you will need built into the spring.
| LIFT | WHEEL TRAVEL | WHEEL SIZE | LUG PATTERN | BACKSPACING | OFFSET | BORE | TIRE SIZE |
| --- | --- | --- | --- | --- | --- | --- | --- |
| 6" FRONT | 6-8" REAR | 10'' FRONT, 12'' REAR | X | X | X | X | X | 32'', RECOMMENDED – 235/85/16 |
INSTALL LABOR – $3300 (22 HRS)
ALIGNMENT – $290
*EXCEPTIONS TO THIS PRICE: RUST, IF TANKS HAVE TO BE DROPPED, FRONT LEVELING JACKS REMOVED/REINSTALLED, LENGTH OF WORK INVOLVED IN ORDER TO CORRECT DRIVESHAFT ANGLE.
| YEAR | MAKE | MODEL |
| --- | --- | --- |
| 1992-2007 | 2008-CURRENT | FORD E-SERIES | E-350 | E-450 v2WD |
CLASS C RV 6" KIT INSTRUCTIONS
Class C RV Instructions
Only logged in customers who have purchased this product may leave a review.