WTD-Ford -E-Series Rear Seat Molle Panel
January 28, 2022
WTD – Ford Transit 5″ 2WD Lift Kit "Trail Runner"
February 1, 2022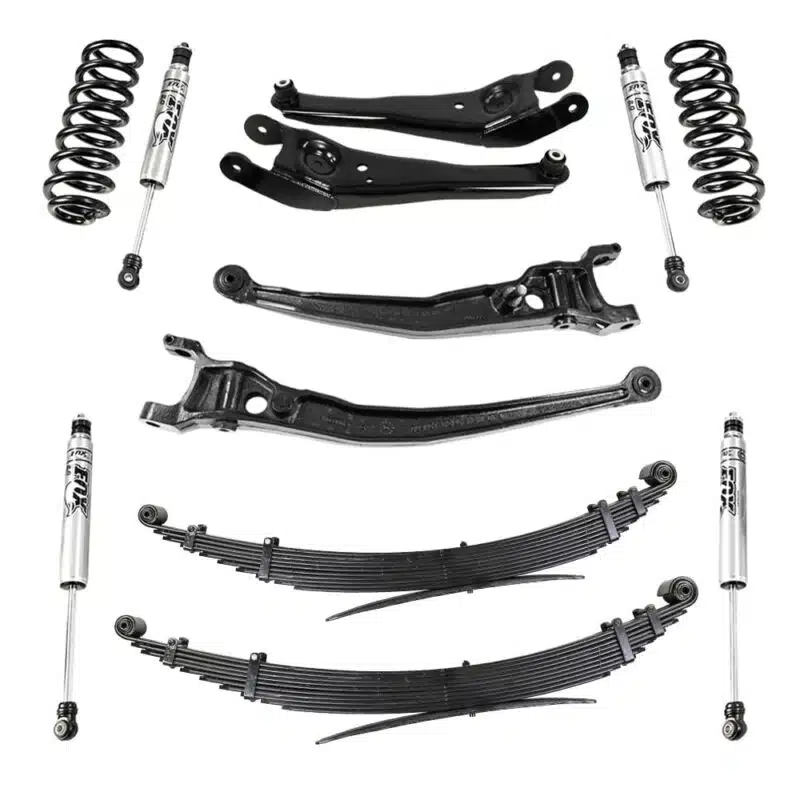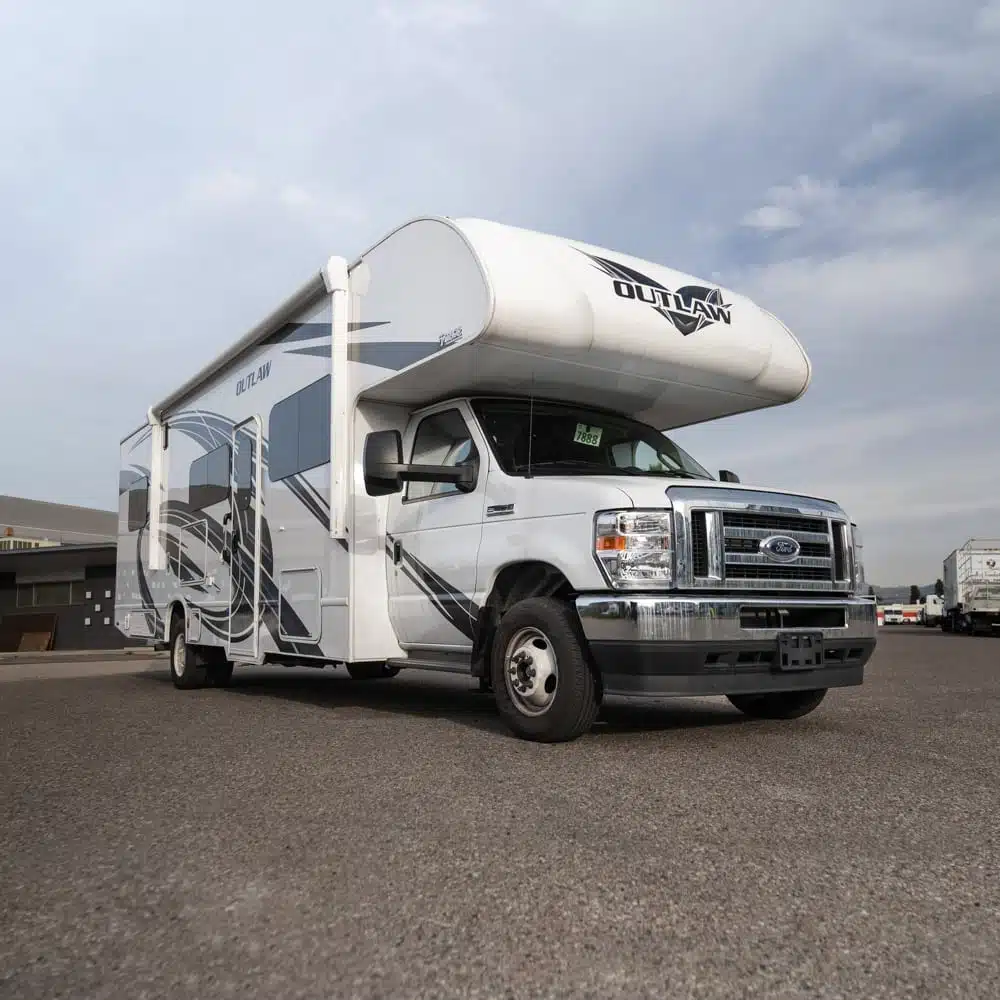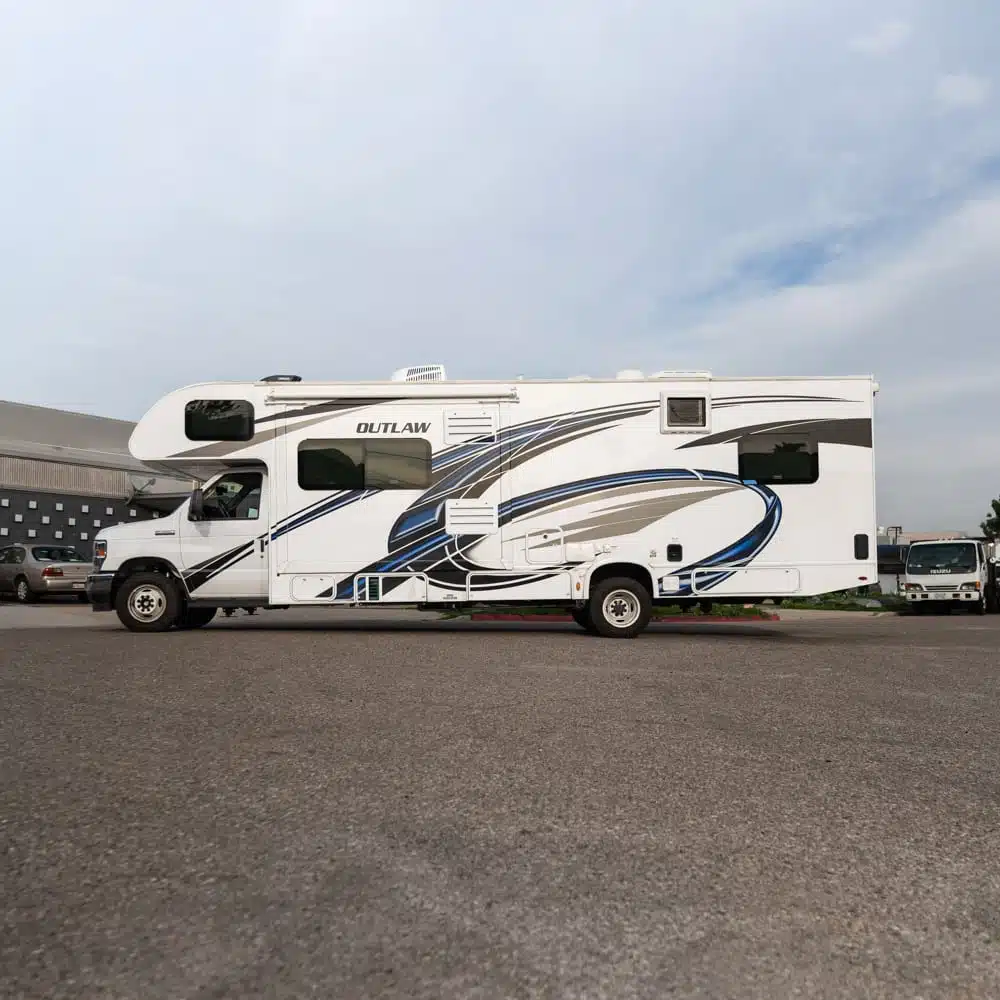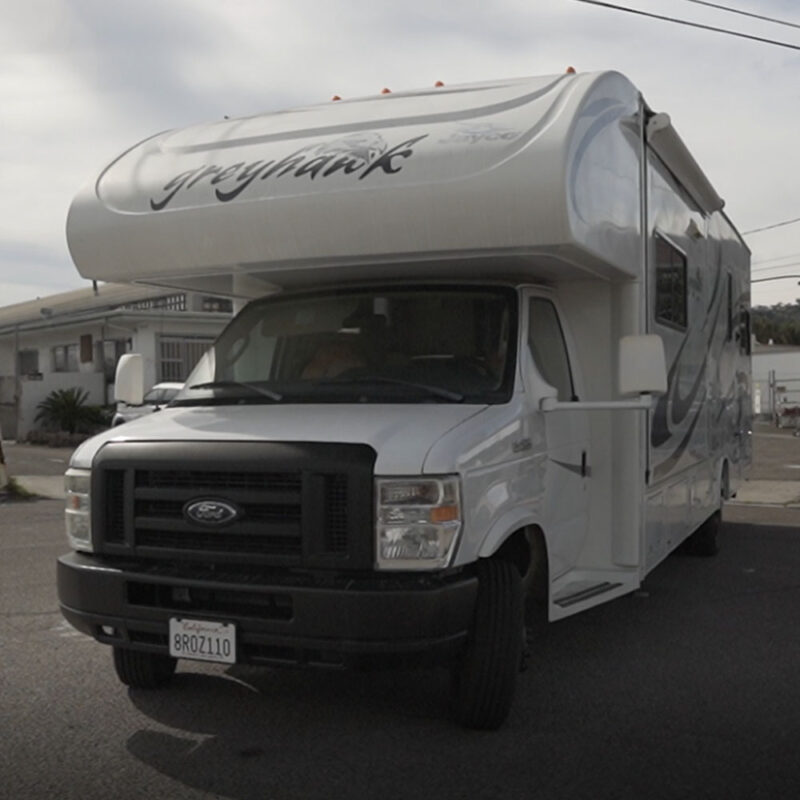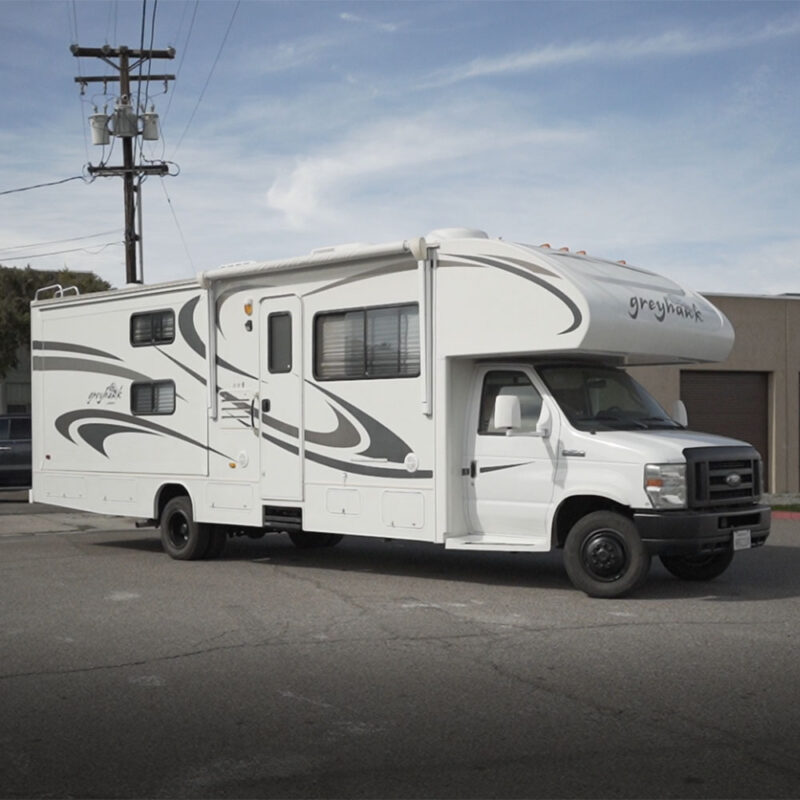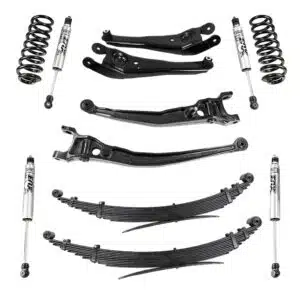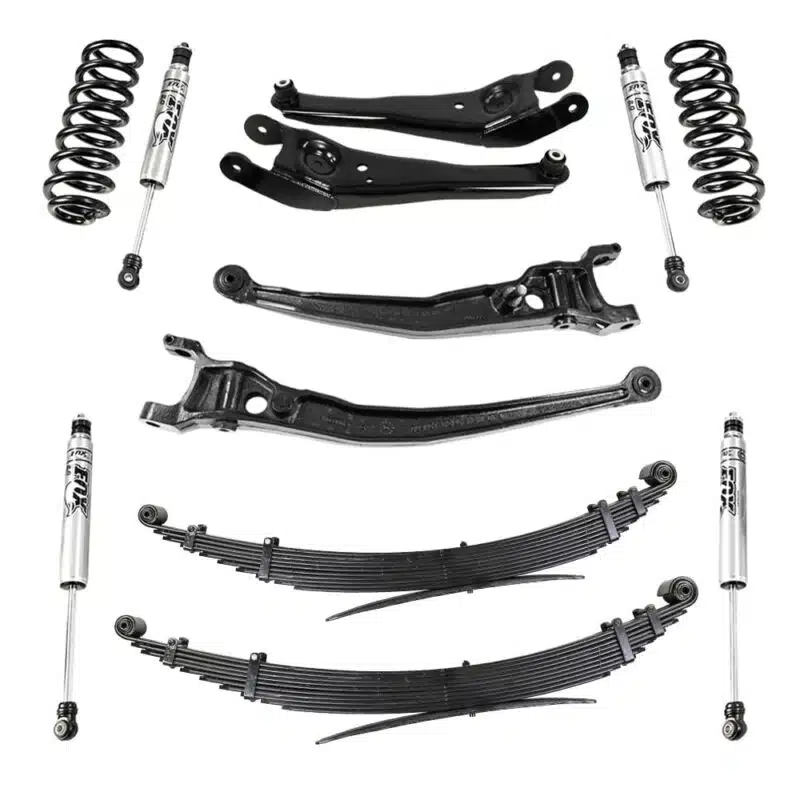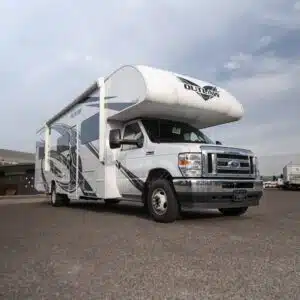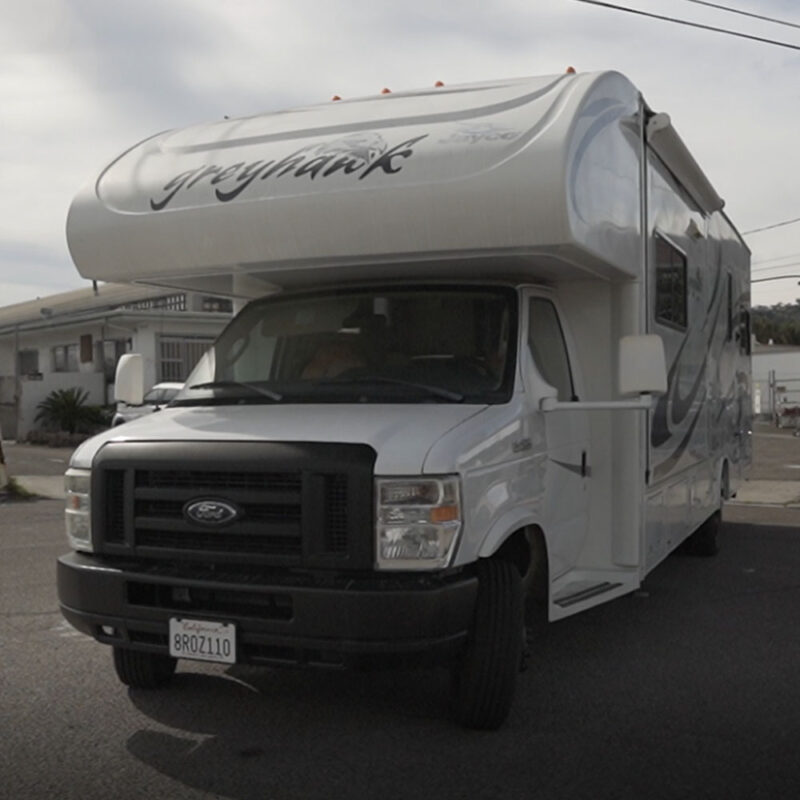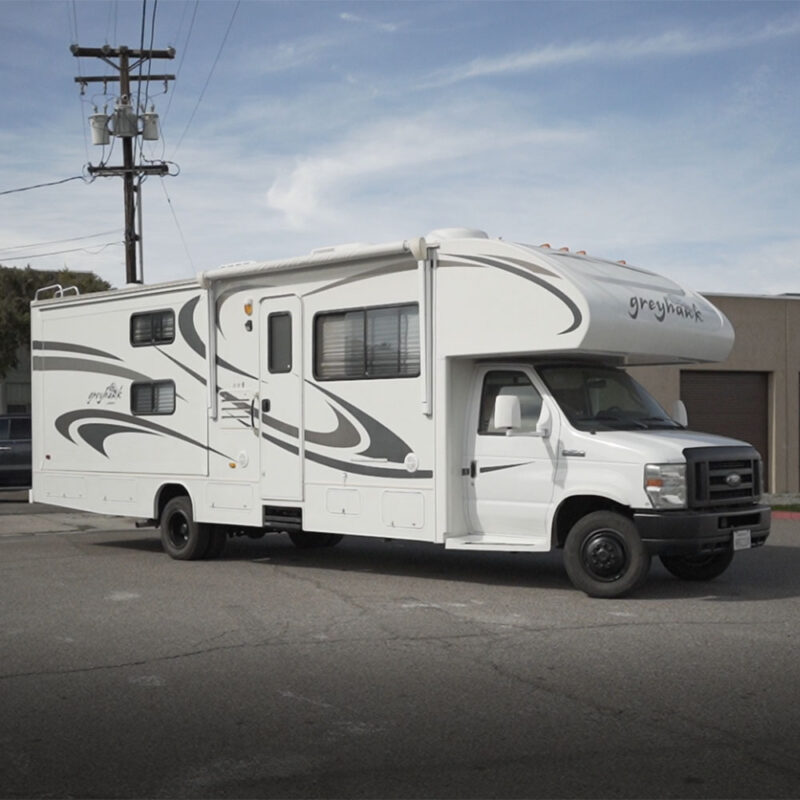 WTD – MODIFIED RADIUS ARMS – QTY 2
SKYJACKER LIFT COILS – QTY 2
MODIFIED IBEAMS WITH MOOG PIVOT BUSHINGS
FOX PERFORMANCE SERIES 2.0 SMOOTH BODY IFP SHOCK – QTY 4
PROGRESSIVE LEAF SPRINGS – QTY 2
The WTD – Ford E-Series Class C RV 2'' Suspension Lift Kit "Getaway" is now the smallest class c lift kit that we offer at WeldTec Designs.  After listening to countless RV owners pain points regarding minimal ground clearance with the difficulty of getting in and out of driveways, coupled with unnecessary sway on the highway, our solution was the new Getaway suspension package. This kit is designed to improve ride quality and stability while increasing ground clearance at what should be an industry standard height.  To achieve this, in the front, we added larger coils, with a spring rate that better supports the vehicle, which decreases body roll in turns.  Next, we added nitrogen pressurized Fox Shocks to the front and rear to control the suspension, dramatically improving ride quality.  Then in order to improve caster we modified OEM radius arms, which helps the vehicle track straight even down bumpy roads.  We found that the majority of RVs are using rear factory springs that don't support the new weight of you RV. To solve this issue, we build our progressive springs to give you 3″ of lift, as well as match the weight of your RV. We are excited about this new HTR (Hit The Road) line of lift kits, designed to give you the best driving experience in one simple solution rather than a bunch of ineffective band-aids.
For optimal driving performance, add our WTD – Ford E-Series Fox Steering Stabilizer Kit
This kit could eliminate the need for products such as:
Heavy Duty Front Sway Bar
Heavy Duty Rear Sway Bar
Rear Helper Springs
Air Bags
Sumo Springs
Rear Pan Hard Bar
***PLEASE READ CAREFULLY***
THERE IS AN ADDITIONAL $500 CORE CHARGE FEE ON ALL KITS THAT ARE SHIPPED/PICKED UP. This cost is not included in the price of the kit. You will be contacted after your online purchase to pay this core charge. The $500 is 100% refundable once we receive your old I-Beams back within 30 days. If an extension is needed please let us know. Customer is responsible for shipping costs associated with returning the I-Beam cores.
This kit is 100% bolt-on, using general mechanics tools.
You will need to get you vehicle aligned after installing this kit.
| LIFT | WHEEL TRAVEL | WHEEL SIZE | LUG PATTERN | BACKSPACING | OFFSET | BORE | TIRE SIZE |
| --- | --- | --- | --- | --- | --- | --- | --- |
| 2" FRONT | 3" REAR | 6'' FRONT | 8'' REAR | X | X | X | X | X | X |
INSTALL LABOR – $3000 (20 HRS)
ALIGNMENT – $290
| YEAR | MAKE | MODEL |
| --- | --- | --- |
| 1992-2007 | 2008-CURRENT | FORD E-SERIES | E-350 | E-450 2WD |
Getaway Instructions
FES-RV-2-LK Instructions
Only logged in customers who have purchased this product may leave a review.