Smittybilt – 3/4″ D-Ring Shackle – Black
May 2, 2022
WTD – Nissan NV Baja Rear Bumper
May 9, 2022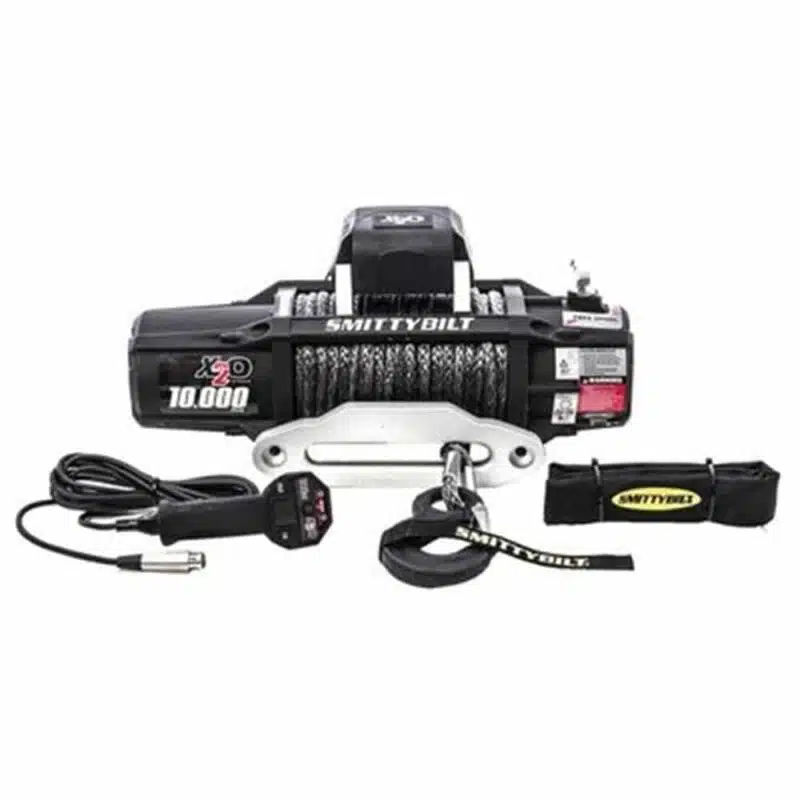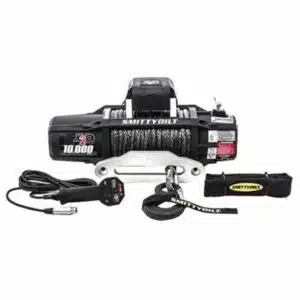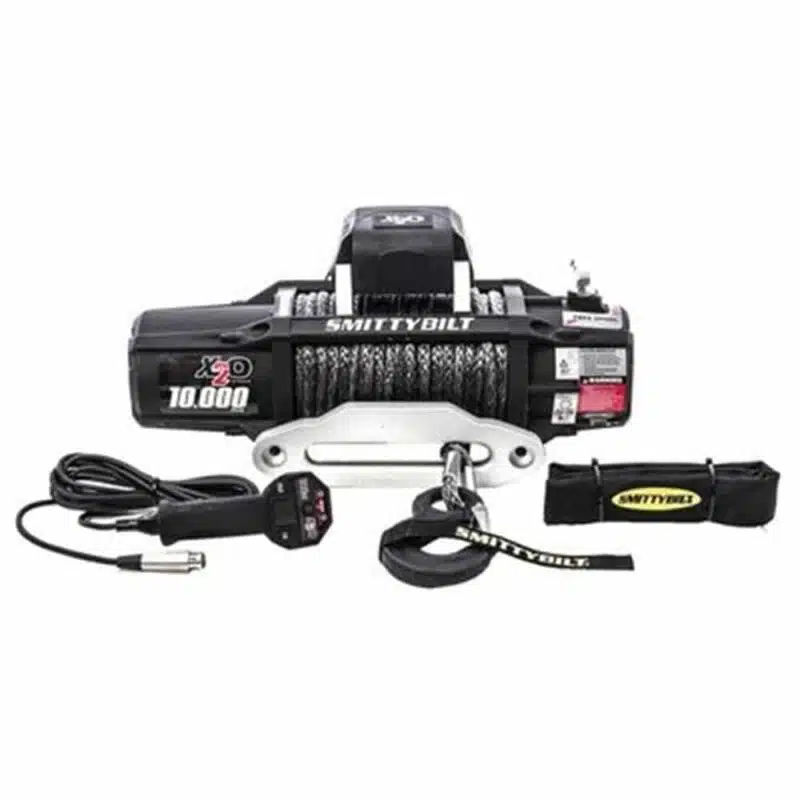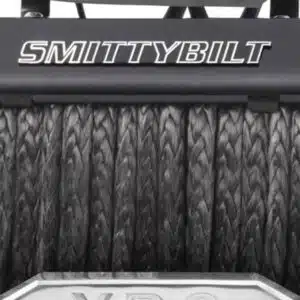 Smittybilt – X20 Gen 2 10K Waterproof Winch w/ Synthetic Rope
$735.59
-
Available on backorder
SMITTYBILT WINCH – QTY 1
SYNTHETIC ROPE – QTY 1
FAIRLEAD HAWSE – QTY 1
REMOTE CONTROL – QTY 1
MOUNTING HARDWARE
The Smittybilt X2O Winches have been enhanced in almost every area for increased performance and trouble free operation. Every X2O winch features a Series Wound 6.6 HP motor that is completely sealed, as well as a 3-Stage Planetary Gear System. The X2O winch features a completely waterproof 500 AMP solenoid pack that can be mounted in 2 different locations, depending on your application needs. They also include a new controller that can be wired to the winch or unplugged for trouble-free wireless operation. The X2O also features optimized gear ratios that deliver lightning-fast line speeds. If you're looking for something more versatile, check out the X2O Comp Series, which includes all of the features and benefits of the original series, and adds a synthetic winch rope. And finally, all X2O winches are covered by the Smittybilt Lifetime Warranty, providing peace of mind as well as unparalleled performance. With all of these features, you can count on the X2O winch to be there every time, in every situation.
If the 10 Commandments of Off-Roading existed, they'd probably include Thou shalt never hit the trails without a winch."" Powering over super-rocky ground, pulling yourself out of a tight spot or helping out another rider these tasks are only possible with a powerful recovery winch. Fortunately, 4 Wheel Parts has exactly what you need. We stock Smittybilt X20 winches plus hundreds of other winch models, accessories and mounting gear at everyday low prices.
Your Best Friend in the Great Outdoors
The Smittybilt X2O Comp Gen2 Winch is one of the best-performing and most powerful on the market. With a line pull capacity of 10,000 pounds and a 6.6 HP motor, the X20 is more than capable in many off-road applications. The X20's optimized gear ratios result in faster line speeds 218:1, to be exact and it's equipped with sturdy synthetic cable. Other great
Not Vehicle Specific
Waterproofing: IP68 Rating
Rated line pull = 10,000lbs. (4,545kgs) Single Line
Motor: 6.6hp Series Wound
Control: Remote Switch, 12 ft. (3.7m) lead
Gear Train: 3-Stage Planetary
Gear Ratio: 218:1
Clutch: Sliding Ring Gear
Brake: Automatic Out-Of-Drum
Drum Size: Diameter 2.5 inch
Cable: 98.5 feet 3/8 inch Diameter
Cable type: synthetic rope
Fairlead: Hawse
Remote control Included
Integrated Wireless Remote
Recommended Battery: 650CCA Minimum for Winching
Battery Leads: 25mm2, 72 inch(1.83m)1
Finish: Textured black
Weight: 67.0lbs. (30.4Kgs)
Mounting Bolt Pattern: = 10.0 inch x 4.5 inch
Overall Dimensions: (L x W x H) 22.3 x 5.4 x 9.4
SMITTYBILT WINCH
X20 Gen 2 10K Waterproof Winch Install Instructions
Only logged in customers who have purchased this product may leave a review.