WTD – Ford Transit 5″ 2WD Lift Kit "Trail Runner"
February 1, 2022
WTD – Ford E-Series Dual Swing Rear Bumper
February 1, 2022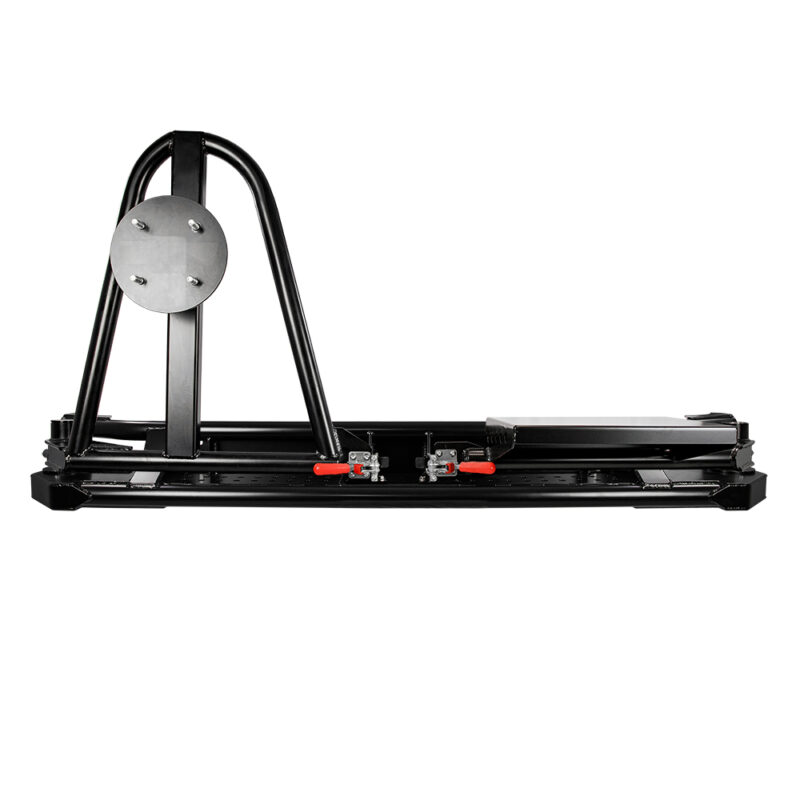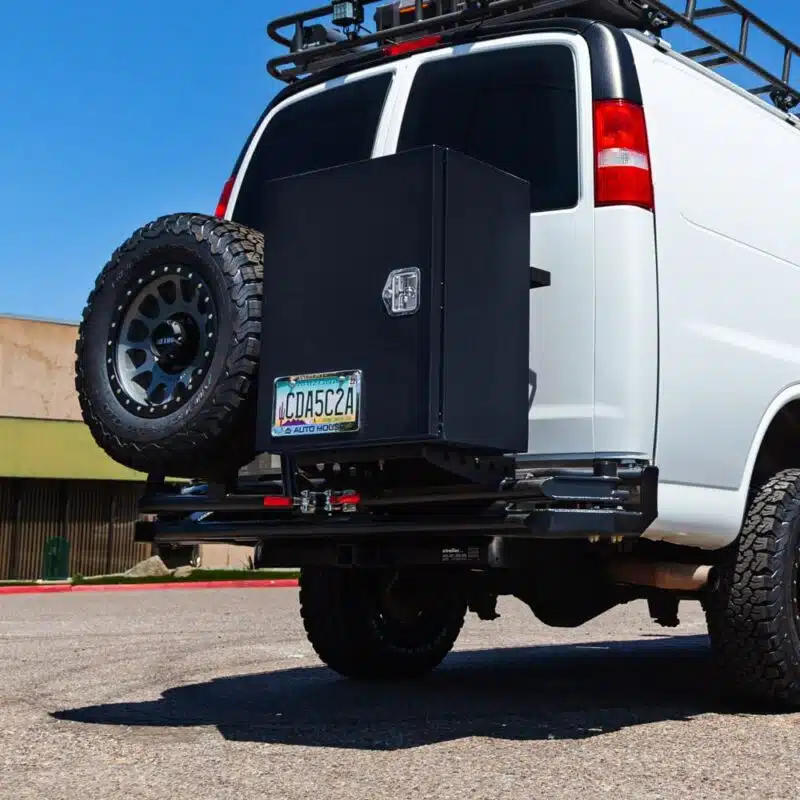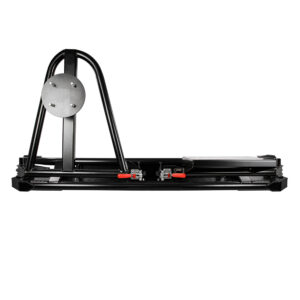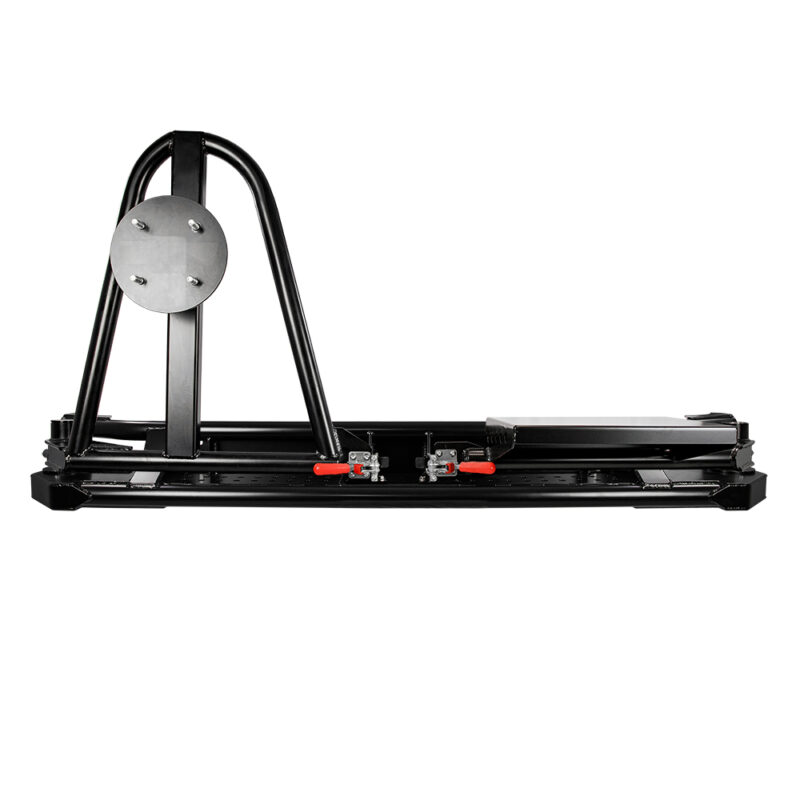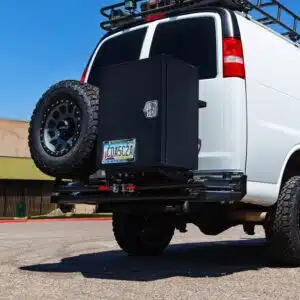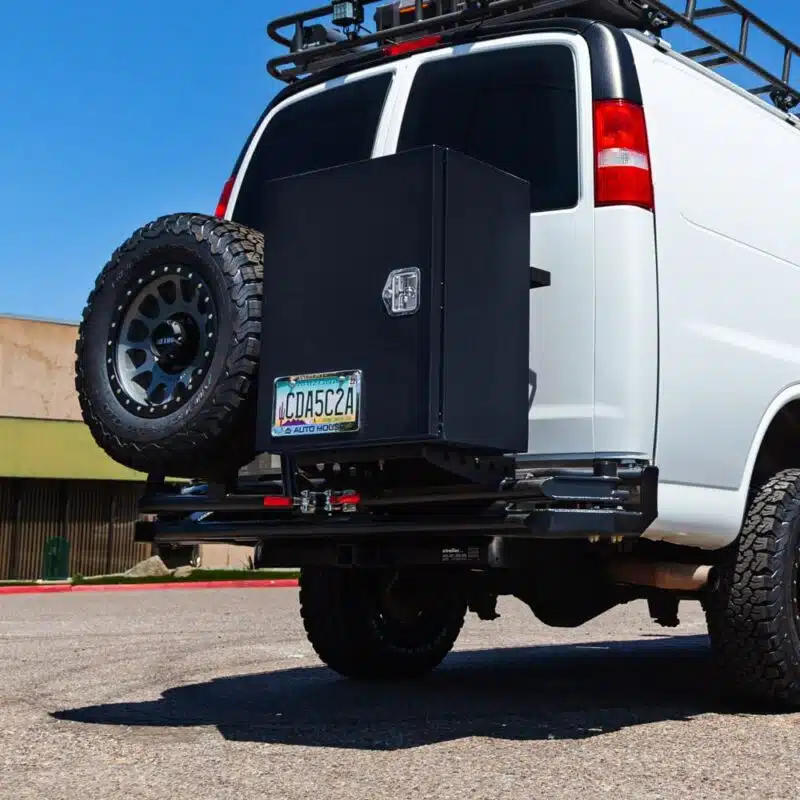 WTD- Chevrolet Express PREDATOR Dual Swing Rear Bumper
$3,400.00
-

Available on backorder
WTD- CHEVROLET EXPRESS PREDATOR DUAL SWING REAR BUMPER: QTY 1
WTD – CHEVROLET EXPRESS PREDATOR DUAL SWING REAR BUMPER TIRE MOUNT: QTY 1
WTD – CHEVROLET EXPRESS PREDATOR DUAL SWING REAR BUMPER TRAY ARM: QTY 1
MOUNTING BRACKETS & HARDWARE
Just like you, we are always on the hunt for more storage space! So you've lifted your van and now the new spare doesn't fit in it's original location. Or maybe you have a collection of items in your van that you'd like to organize and keep in one organized place for easy access.
This modular design allows you to start with the main bumper "P1" and add swing arms at a later date. This configuration gives you the freedom to keep your bumper modular for your desired look and application. This design does not wrap around the corners of your vehicle giving it a more compact look which matches our WTD – Predator Front Bumper.
The Chevrolet Express PREDATOR Dual Swing Rear Bumper gives you the ability to run a spare tire on one side while adding an Alumniess storage box to the other side. The tube bumper is constructed with 2″ round tube and uses the factory mount holes for easy install. The dual swings are mounted to the bumper using two large bearing carriers to support the weight of your components.
***Note: This bumper is compatible with generic rear tow hitches***
| BUMPER WEIGHT | BUMPER + TIRE/WHEEL (285/70/17) | BUMPER + ALUMINESS BOX | TOTAL COMBINE WEIGHT |
| --- | --- | --- | --- |
| 210 LBS | 210 + 90 LBS (300 LBS) | 210 LBS + 37 LBS (247 LBS) | 337 LBS |
INSTALL LABOR – REAR BUMPER ONLY – $450 (3 HRS)
REAR BUMPER WITH ALUMINESS DELUXE BOX – $600 (4 HRS)
| YEAR | MAKE | MODEL |
| --- | --- | --- |
| 2003-CURRENT | CHEVROLET EXPRESS/GMC SAVANA | 1500/2500/3500/4500 |
Predator Rear Bumper Instructions
CE-RTB-P
Only logged in customers who have purchased this product may leave a review.