WTD – Nissan NV Tube Winch Bumper
March 2, 2022
Method Race Wheels 901 Transit Dually Wheel – Rear
March 8, 2022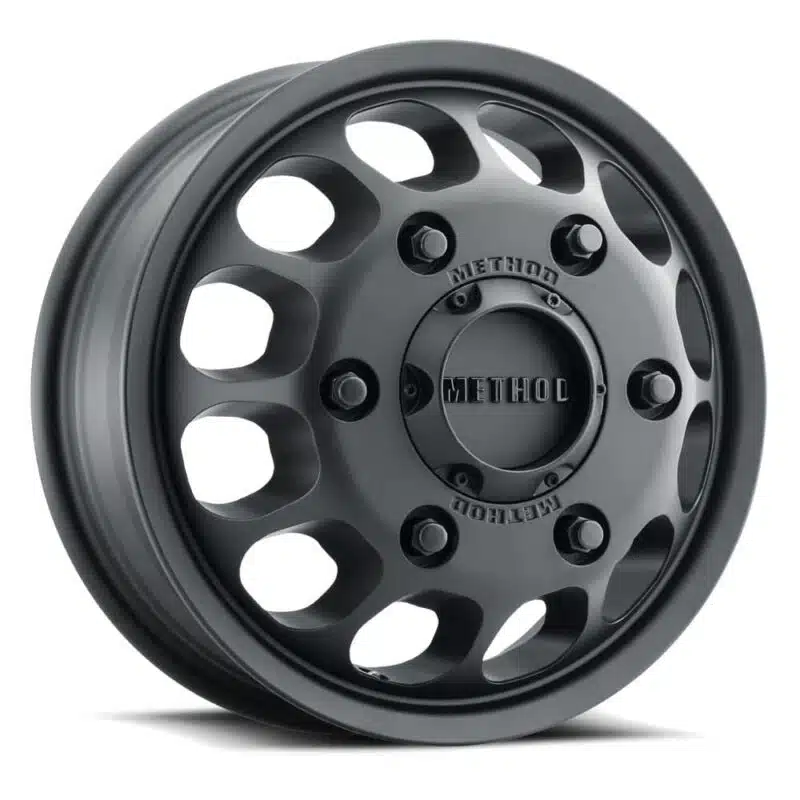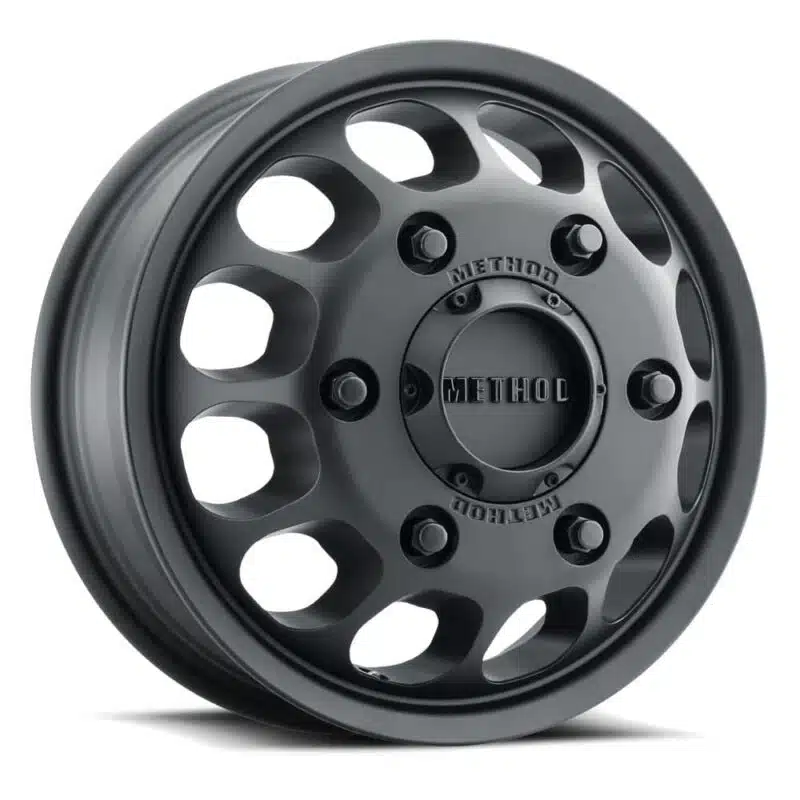 Method Race Wheels 901 Transit Dually Wheel – Front
$339.00
-
METHOD RACE WHEELS 901 – QTY 1
The 901 Dually Wheel features Method's iconic 12 window design with debossed logos for Mercedes Sprinter and Ford Transit vans. This 6 lug application offers a maximum payload rating of 3,000-3300 lbs. Whether you're hauling essential equipment or headed to the woods for the ultimate overland experience, the 901 Dually will get the job done.
Solid A356 aluminum with T6 heat treatment construction
Iconic 12 window design with debossed METHOD logos
Screw-on front center cap with embossed METHOD logo
Aftermarket lug nut kit required for installation on Sprinter Vans
Industry's best lifetime structural warranty
Heavy Duty (HD) 3000-3300 lbs. load rating for maximum payload
This wheel uses a flat/mag seat style lug nut and is intended to work best with the OE lug nut. Cone/tapered lug nuts WILL NOT work and are not safe to use. The Method Sprinter lug nut kit will not work. Method currently does not offer a black or acorn lug kit at this time, we would advise customers to reuse their OE lug nuts.
There appears to be two thread pitch sizes listed for this vehicle M14x1.5 and M14x2.0. I can verify that it is M14x1.5. I have not come across any evidence showing it is M14x2.0.
The front dually wheel will physically bolt on and clear the AWD brake package but the size/offset is not ideal. Methods dually front wheel offering replicates the OE wheel size. Methods dually rear wheel offering is spaced out to allow a larger inner and outer tire to be used. We recommend staying away from trying to use Method dually front wheel on all 4 corners of AWDs, as doing so will actually make the tire sit farther inboard (~1/2").
Method will be offering a 701 and 703 AWD specific size applications, hopefully due out later fall/early winter. Some internet experts may claim the AWD uses the dually front wheel on all 4 corners. This is not the case as they are different sizes:
OE dually wheel size: 16×6, +110
OE AWD wheel size: 16×6.5, +100
Method AWD wheel size: 16×6.5, +90
OE tire size is either 195/75R16 or 205/75R16. Popular aftermarket tire options are below:
245/75R16
225/75R16 (appears to be most popular)
235/65R16
235/75R16
If you are looking for a size or style that you do not see listed please contact us for pricing and availability.
MOUNTING AND BALANCING – $150
| YEAR | MAKE | MODEL |
| --- | --- | --- |
| 2015-CURRENT | FORD | TRANSIT 350 (DRW) |
Only logged in customers who have purchased this product may leave a review.